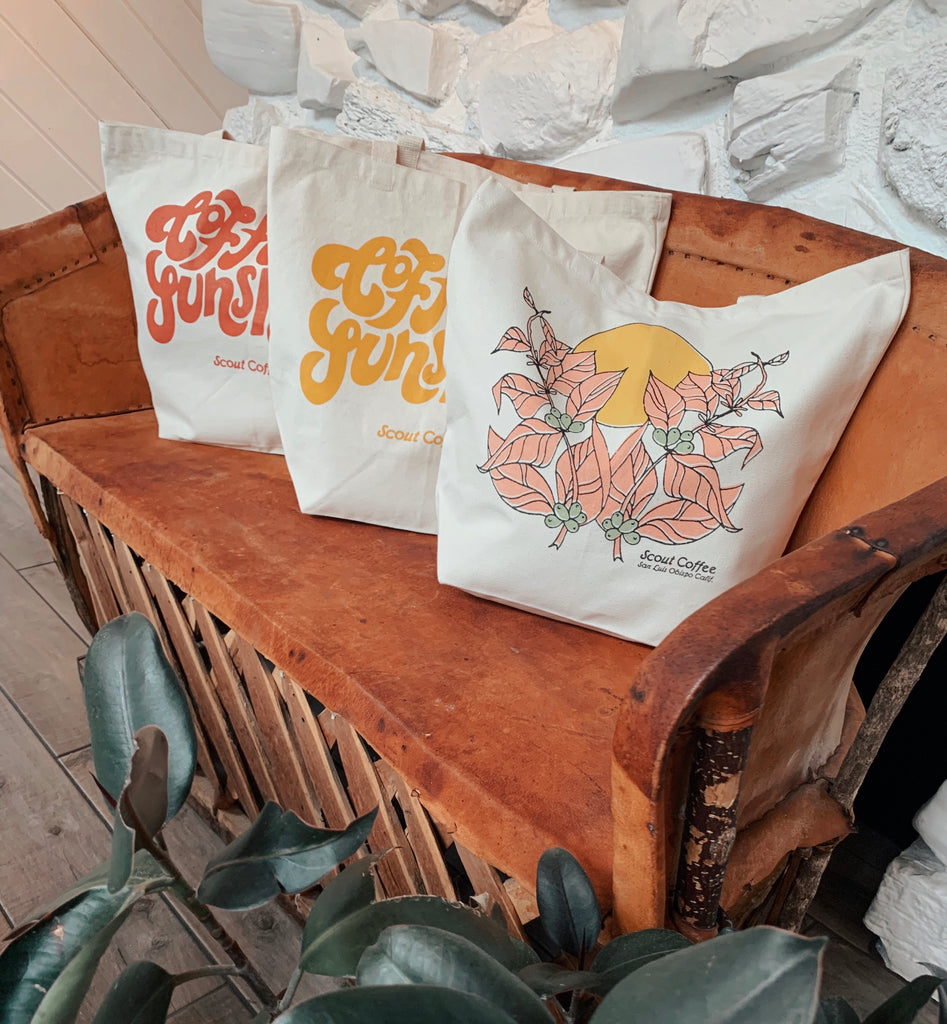 We just got our new tote bags in and are so excited to carry them all over town. 
The bags are made in Cambria, just up the coast, and they are organic, unbleached cotton. These bags are great because of their spacious size. With the side gusset and flat bottom they are perfect for stuffing full of your favorite Farmer's Market goodies, or bringing your essentials to the beach! 
You get to do your part for the environment, and look cute doing it! 
Style and Color: Coffee & Sunshine (Desert Roase or Marigold) or Coffee Botanical in 4 color screen print
Dimensions: 18"x16"x7" organic unbleached cotton - Standard paper grocery bag size, with longer handles.