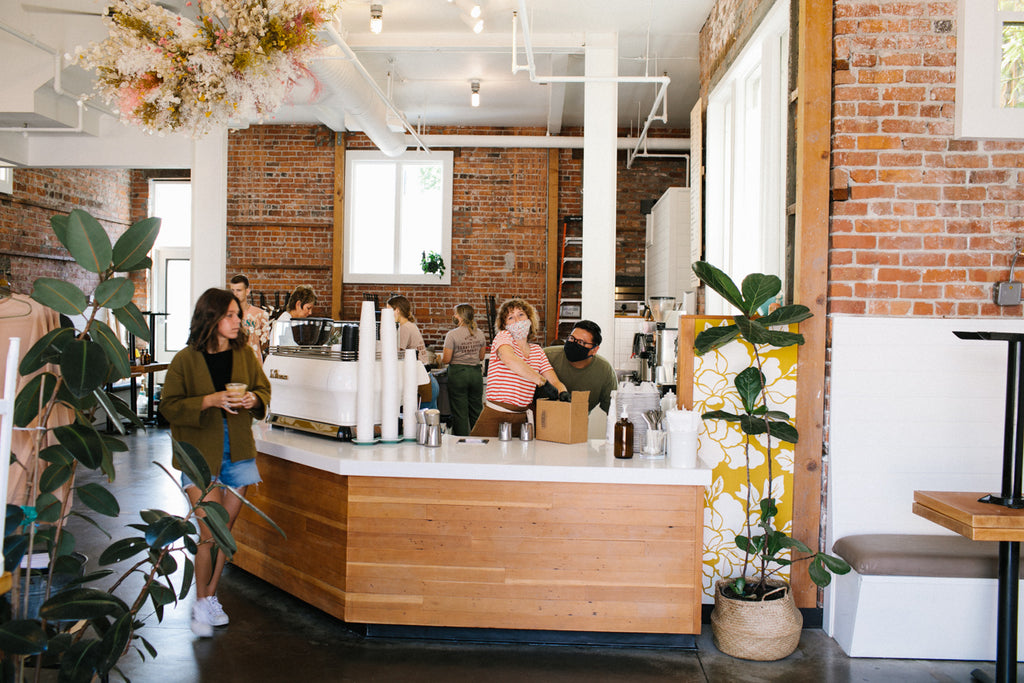 Garden Street update:

We re-opened the doors to our Garden Street cafe last week. We worked hard while the shop was closed on some improvements. New paint and countertops, re-finished the cabinets, sanded the tables, and deep cleaned and organized the entire space. We had been on track to get the shop re-opened after feeling like we needed to relieve some of the pressure of our Foothill location, and the day we re-opened it was the SAME day SLO County moved into stage 2 of its re-opening plan. So that felt like pretty good timing all around.

We are excited to be back downtown, serving our community in the shop where Scout started. Thank you for shopping local. All of the small businesses here need you now more than ever. We are so grateful to be in a community that gets this!

Details:

Pick-up & Take-out only (for now)

Temporary hours: 7:30a-2:30p Sun-Fri. 7:30a-4p Sat.

Order ahead at Scout-to-go.com, select GARDEN ST. as your location!

You may also walk in to order - Staff are in masks and gloves, and all sanitization best practice & recommended standards are in place!

Serving our usual menu of espresso drinks and fresh baked pastries with the addition of  FROZEN COOKIE dough to take home, SHAKA-LATTE's 32oz chilled latte to keep in your fridge for a few days, and FOOD ITEMS: fruit and yogurt parfaits, chia pudding, liege waffles!

Our retail section is also open for shopping. Stocked with new Scout apparel, whole bean coffee, dried flower bouquets, cookbooks, ceramics, chocolate, and stationary.
We are looking forward to seeing you again soon!